Our know-how includes studying the best materials for each project for private and public use, indoor and outdoor traffic areas.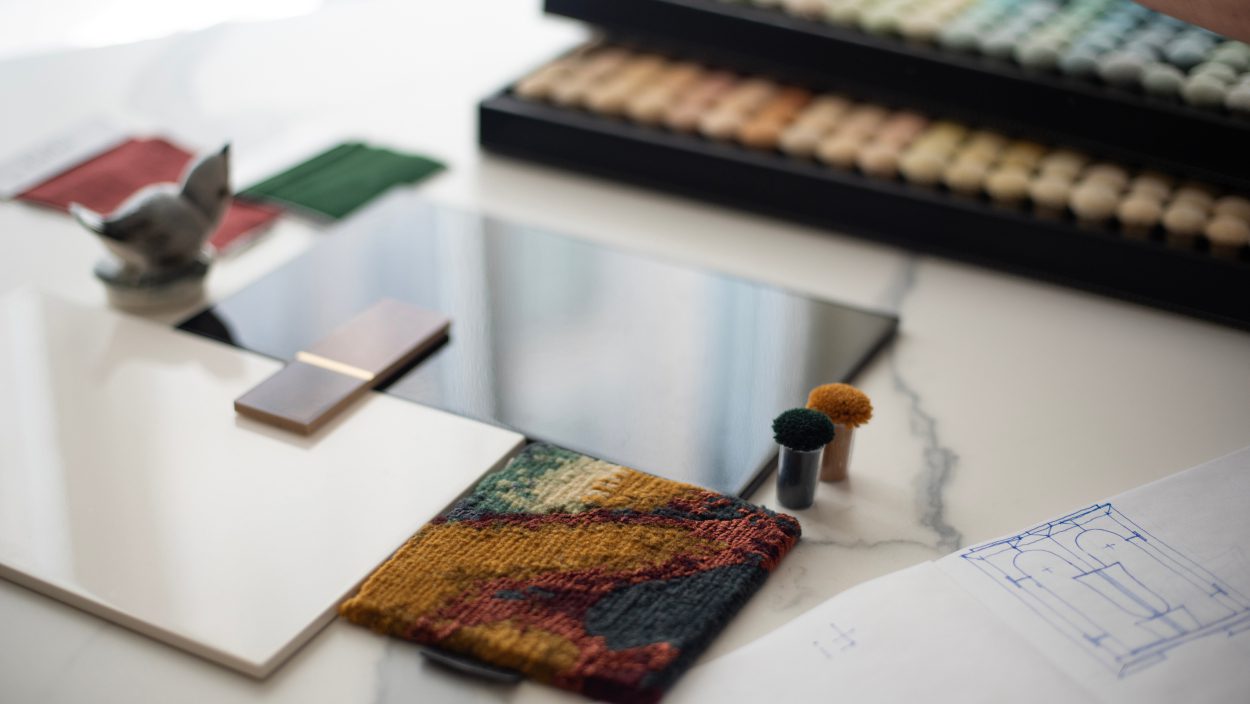 Our passion for design has been the driving force behind our journey for numerous years. We have dedicated ourselves to creating objects and experiences, crafting the tangible elements that shape environments, evoke emotions, and define lifestyles. From the cozy warmth of residential interiors to the sophisticated luxury of yacht and private jet cabins, private to public settings, indoors and outdoors, from the welcoming embrace of hospitality spaces to the vibrant allure of retail settings, our expertise can find expression in diverse realms. With a keen understanding that every project is unique, we embark on each venture with the intent to translate visions into reality, infusing them with artistry and functionality.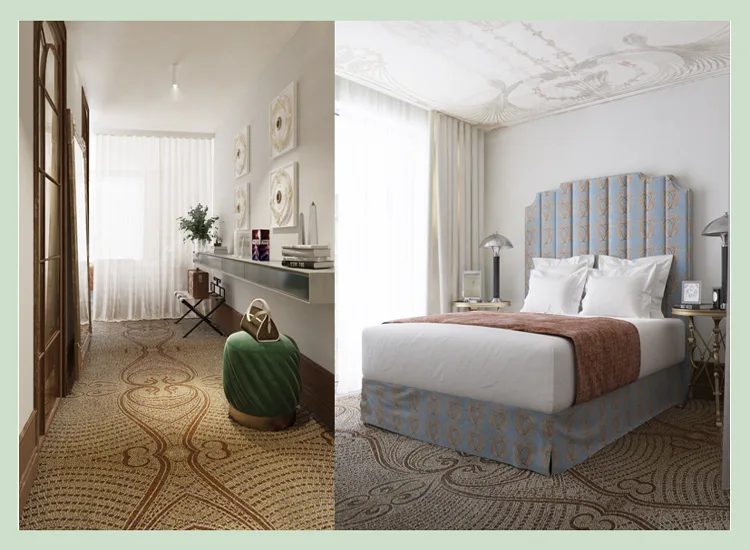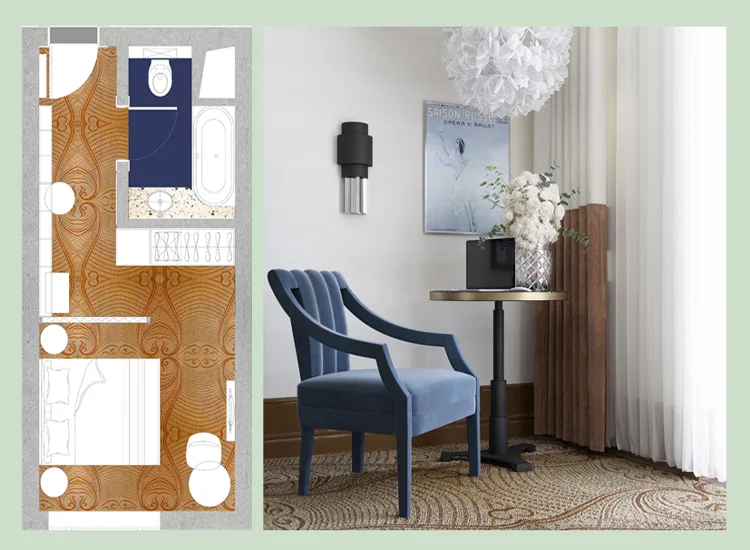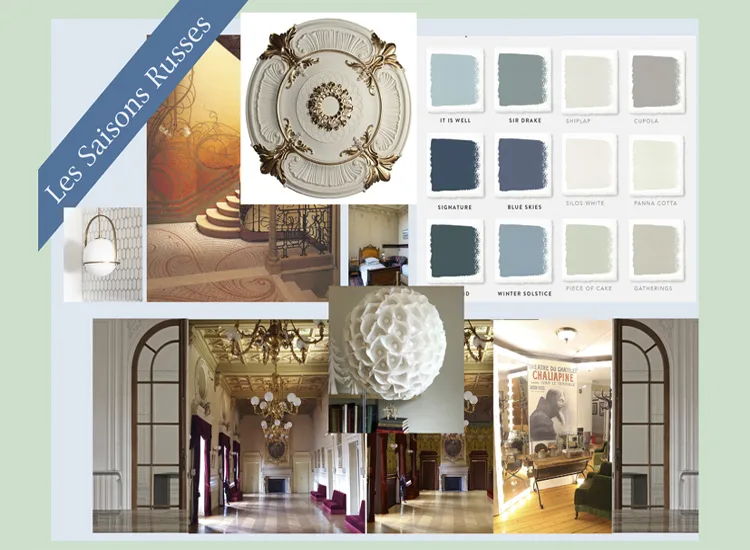 Hospitality
We develop individual projects considering the hotel type's standards, following the interior designers' request, and meeting the technical needs, maintenance requirements, fire safety, and electrostatics. Everything is assembled into a complete technological solution with a unique tailor-made design.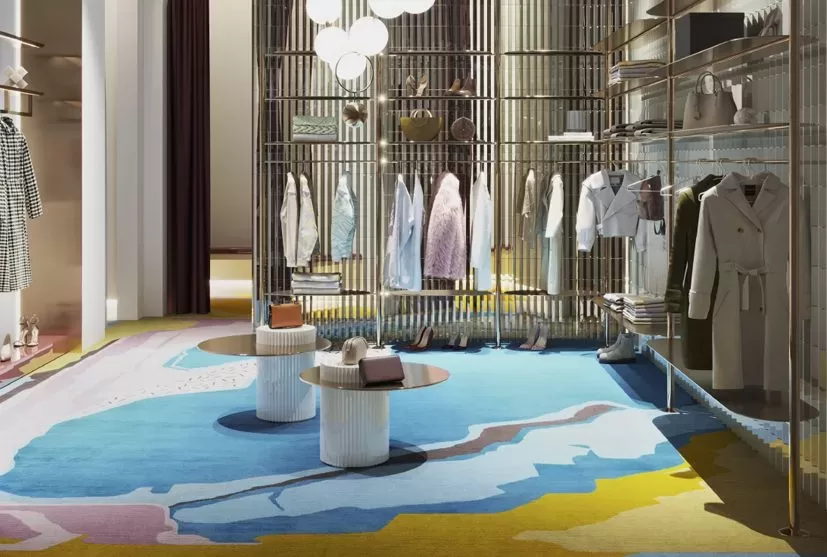 Retail
Atelier develops a seamless machine-woven rug with high durability and attractive design. We adapt the pattern for the entire area of the room, selecting the colors, creating a visualisation, and providing the calculation for the supply contract. A team of professionals advises and assists in choosing the best quality solutions and designs, including the logo into the rug pattern when required.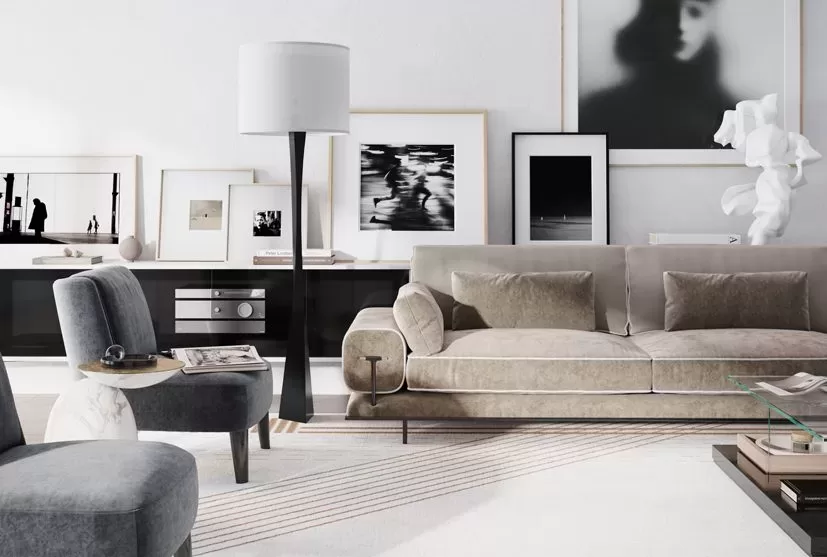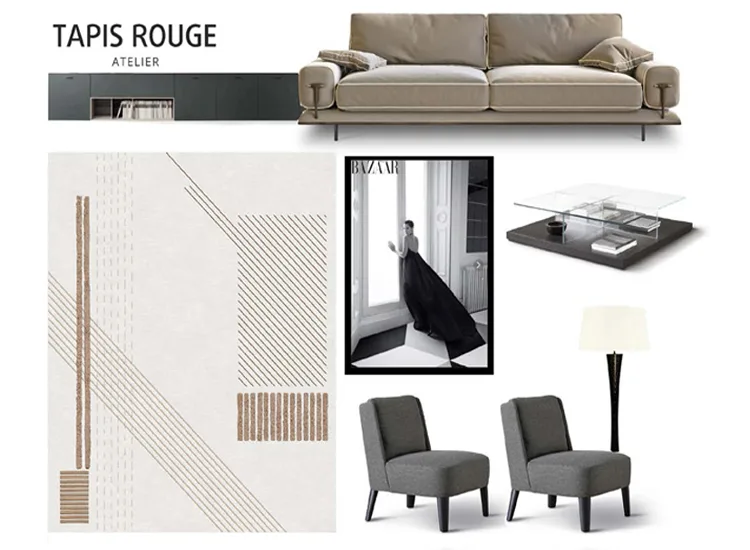 Residential
We follow the entire project cycle for residential projects: drawings, collages, materials selection, color matching, and sketches based on existing archives, the designer's draft, or the client's inspirations. Comfort is at the heart of our research, whether to furnish children's spaces or outdoor areas or provide hypoallergenic solutions.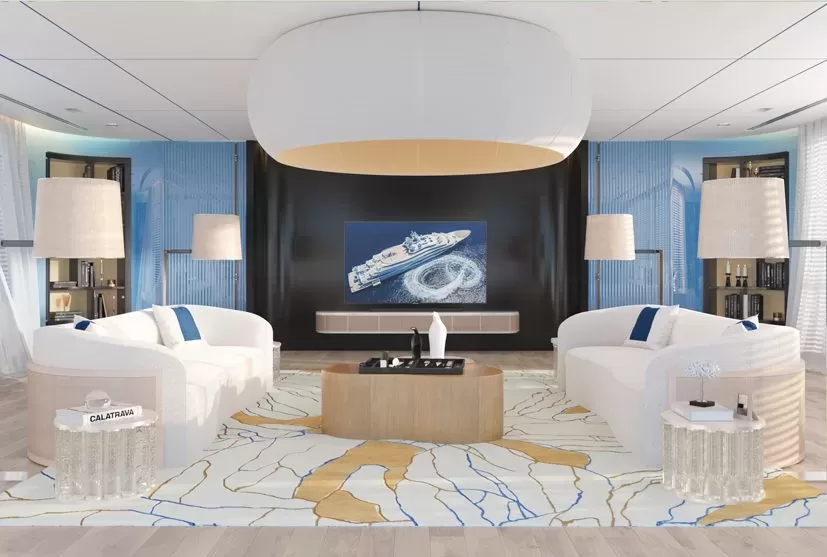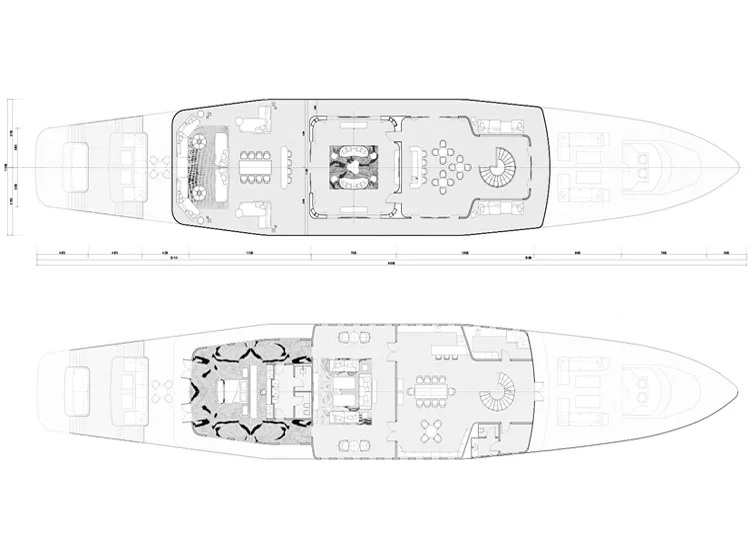 Yatch
From the assignment to the preparation, we provide the design, the production, and the installation using the necessary technologies according to the task. From cabin interiors to open-air deck furnishings engineered to withstand the elements, our creations are tailored to elevate the nautical experience.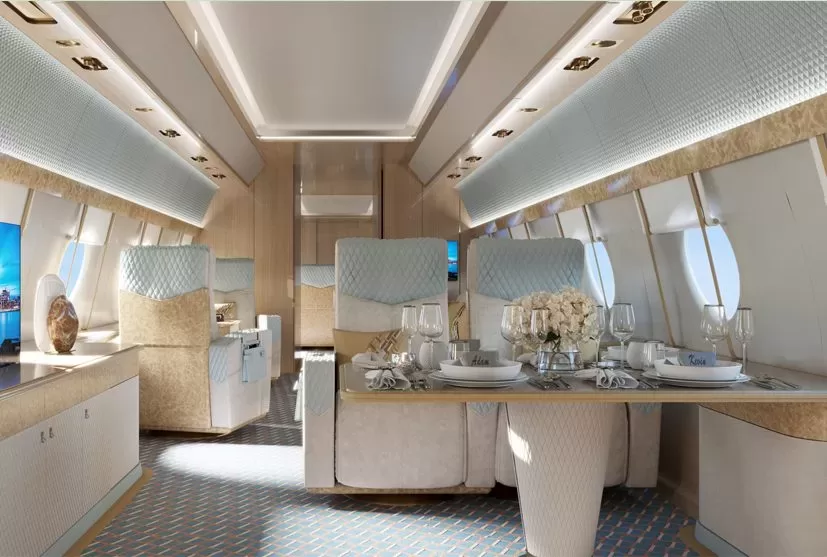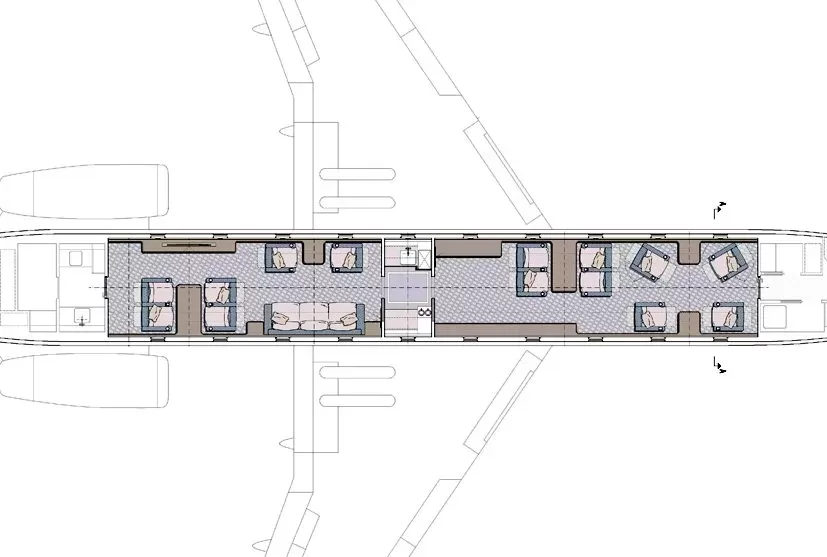 Private Jet
The arrangement of Private Jet requires unique rug flooring for the project's idea, style, and requirements. We aim to craft interiors that define luxury and comfort with meticulous attention to detail. From small details to bespoke cabin layouts, private jet interiors must harmonize aesthetics with functionality, ensuring passengers an atmosphere of unparalleled luxury.