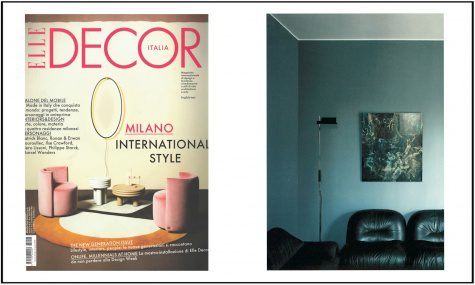 Tapis Rouge Atelier in collaboration with the artist and designer Katerina Kolegova have issued a capsule collection of handmade rugs, basing on the designer's watercolor drawings. The collection is called Koi Pond, a pond with fishes, in the Japanese tradition a place for rest and contemplation of beauty.

Designer rug: a painting of silk underfeet
The two rugs made of pure silk and wool, Gold Fish and Red Fish, convey a sense of aquatic depth, soft movement, the enchanting sheen of fish scales and barely perceptible circles on the surface. The rug feels like an incredible painting, the feeling of shimmering depth and the shimmer of silk on the fish scales of the sea.
A living room with such a rug can become something more atmospheric, here sitting on the couch you can sink your feet into the gentle feeling of water and silk. The soothing effect of water, the movement of blues, greens and accented gold or red bursts of color – rugs are made for unique spaces and continue to tell their story.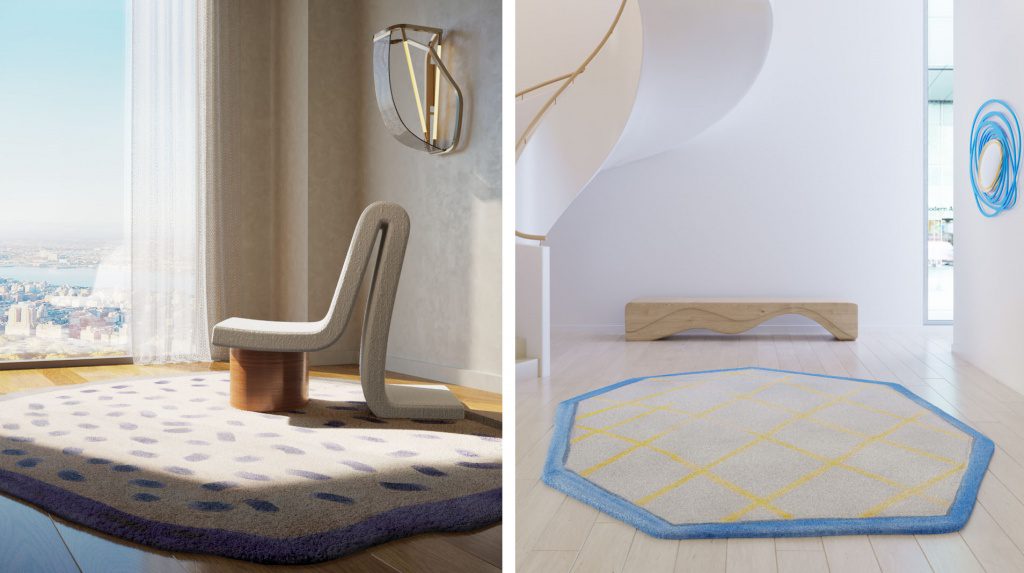 Silk rug Gold fish from Koi Pond collection

Color selection and hand-knotting techniques
The complex pattern and dozens of color transitions required Tapis Rouge Atelier"s artists and colorists to work carefully on the details. Experience has allowed the team"s colorists to achieve subtle color reproduction, where the lightness of watercolor is expressed by precise selection of yarn shades.
In preparing the layout for production, a detailed technical map is developed, translating the smooth brush strokes into the language of a rug woven in Nepal, knot by knot, by hand of a master using an ancient Tibetan technique. It takes 5-6 months of masters" manual labor to create one carpet with so many changes of colours.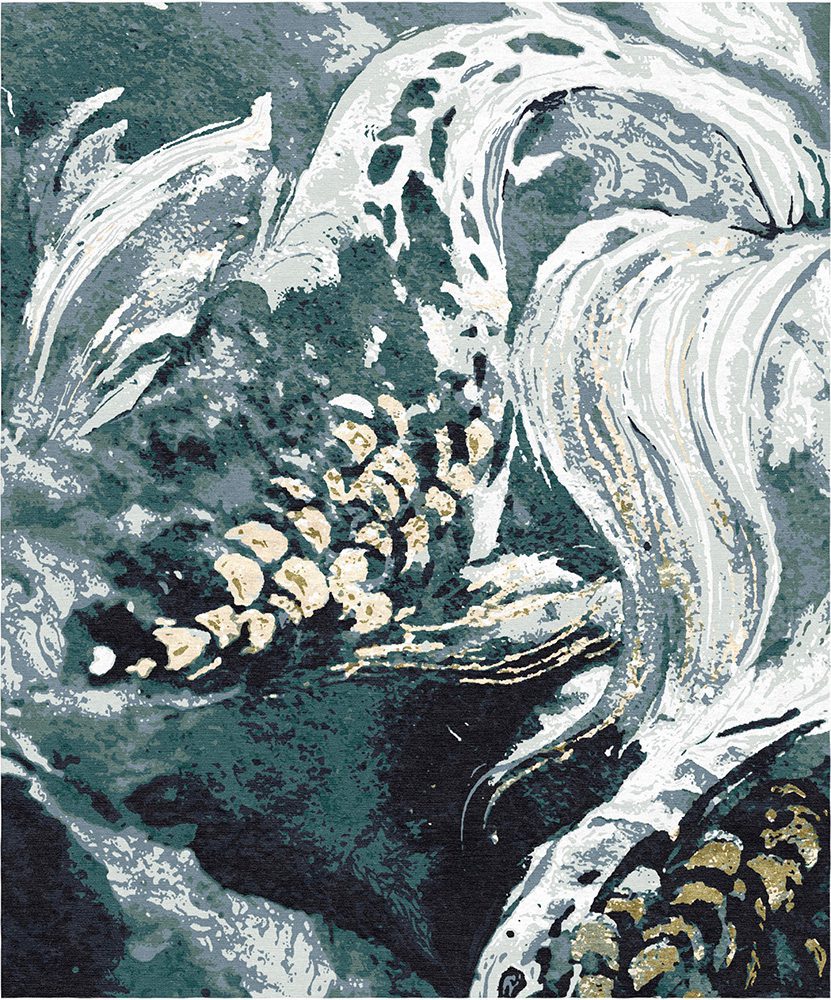 Designer hand-knotted rug Red Fish
The rug can be made in other sizes or customized in color, materials, pile height, shape.