Red Fish Rug from Koi Pond Collection – Watercolor Paintings in Shines of Natural Silk
Aquarelle paintings by Katerina Kolegova delicately transferred into hand-knotted rugs. Taking inspiration from the dynamics of natural movement in the sea depth, the Red Fish is handcrafted in New Zealand wool & natural silk and combines numerous shades of blue, green and red hues.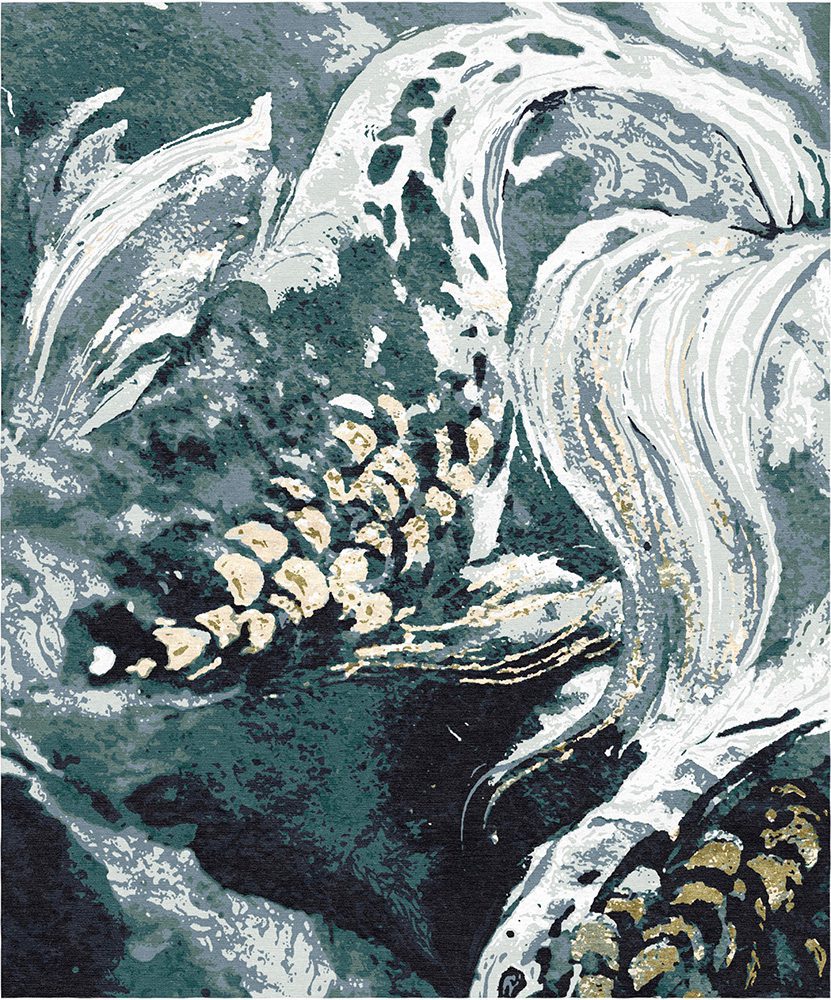 Barcelona Contrasting Blue or Tranquil Gold
One of the most wanted rugs from the Ambience collection due to the fresh color combo and stylishly curved abstract lines. Made of 100% silk and finest wool, the rug creates a unique impression of an art object.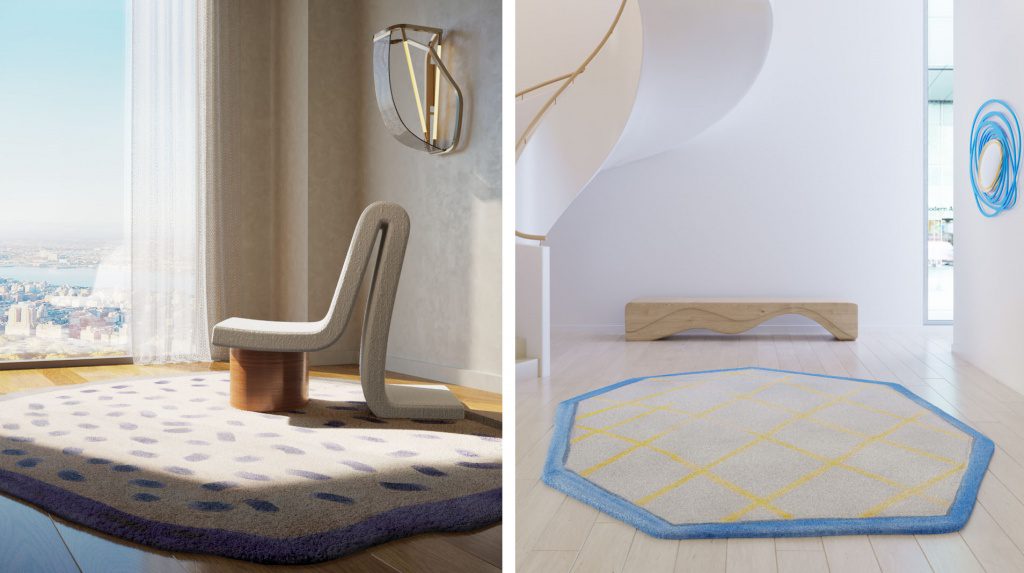 COMPOSITION XI.I (Abstraction Collection) Graphic Symbolism of Contemporary Art
Inspired by the best pieces of the 20th century Abstract Art, soft and delicate tonal variations of the rug are created by a combination of materials and knotting techniques. Shining texture of pure silk balances the modern spirit of the piece.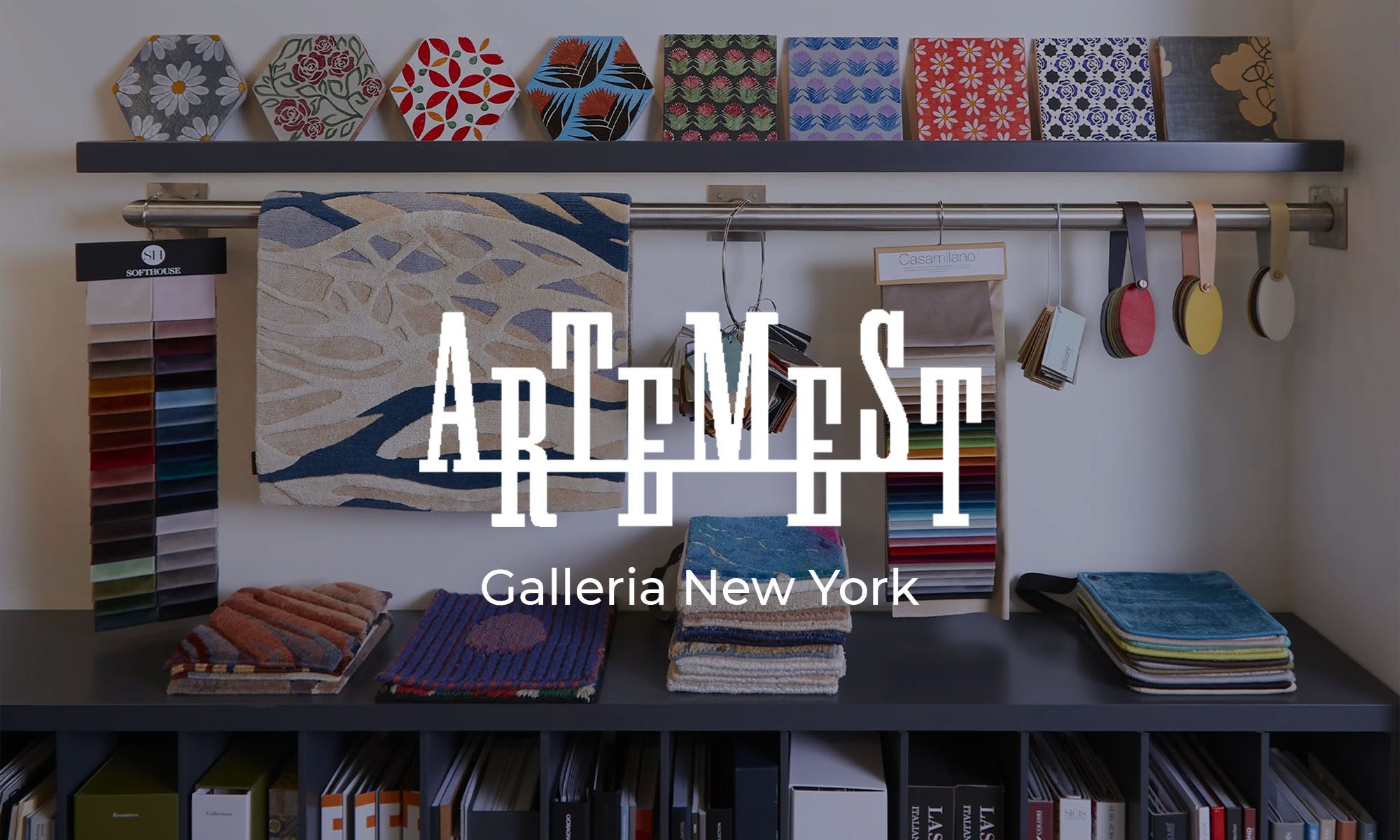 Rhythms of Patterned Graphics of Jeannet Coupe de Rose Rug (Ambiance Collection)
An abstract graphic of the squares in varying heights of wool and silk yarns, all hand-knotted in a palette of warm beige neutrals with a touch of blues. Panels of pure silk are counter-balanced by spaces of Himalayan wool made from 2 different knotting techniques.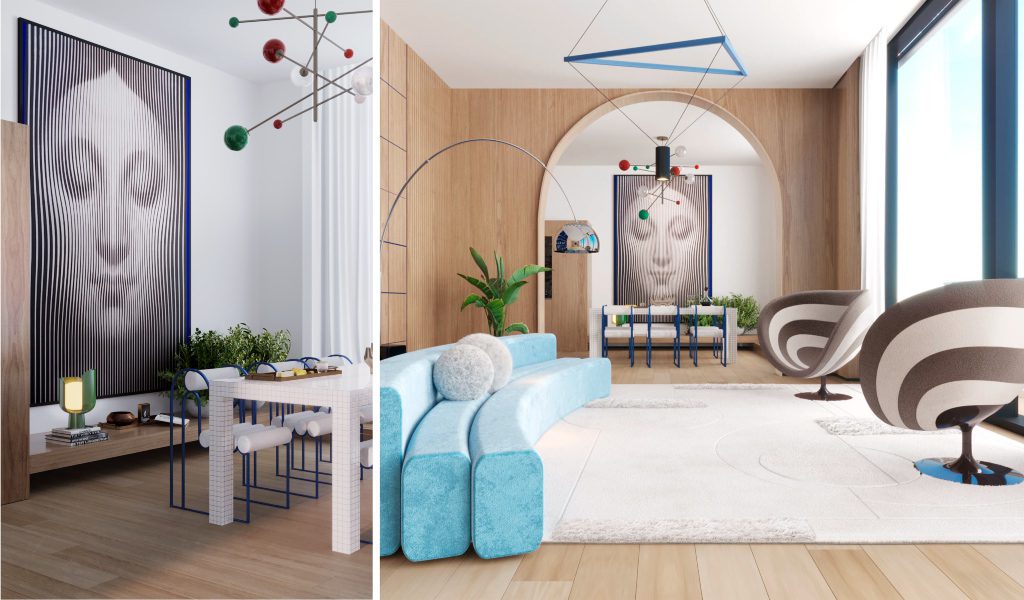 AIR Rug from the Frozen Collection – a Picture by the Artist Olga Malyeva Hand-knotted in Silk
Drawing inspiration from Aristotle"s description of the Air Element, the rug has been crafted using lucid and transparent palette. Tiny splashes of bright colors add graphic boldness to the game of textures.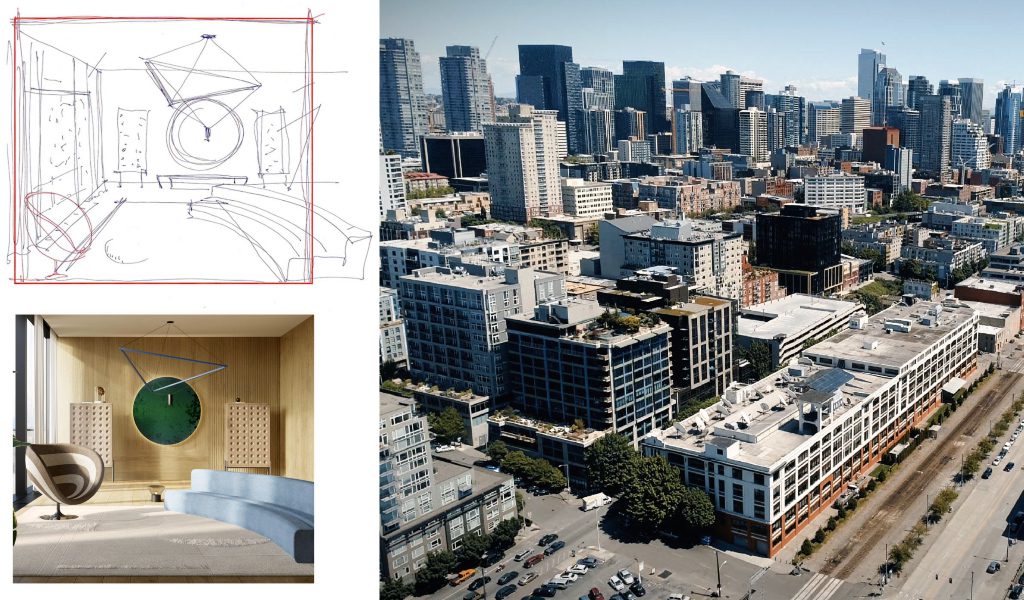 Rug Griseida from Per Sempre Collection Created in Collaboration with Bosco Casa
Inspired by gemstones on the jewelers workbench, the rug Griseida is both extra rich in color hues and finely balanced. The shimmering silks of the 24 color palette are contrasted with matt wool, while gem stones seem to be full of volume due to multicolored shadows and light carving technique.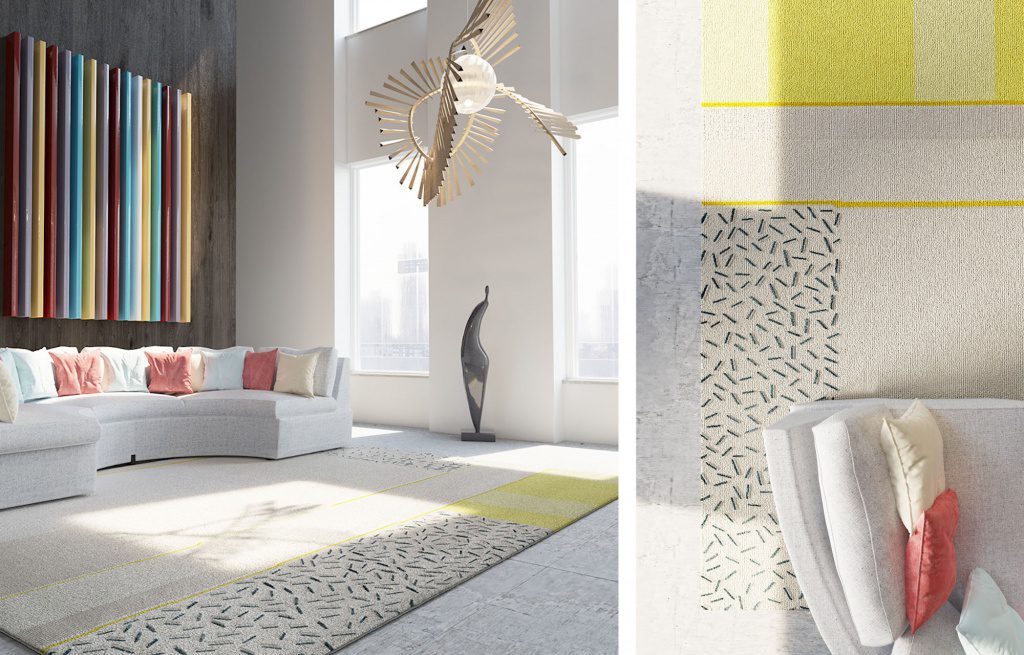 Rug Composition XIX Hand Knotted Avant-Garde Art
Bright straight lines intersect at right angles to form several balanced elements. The variety of textures supports the dynamics of the sunny Californian palette.